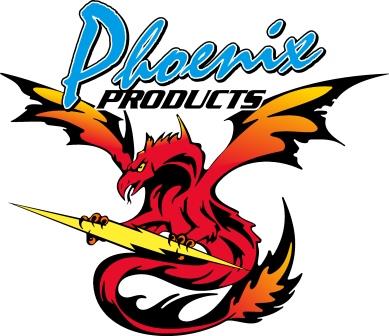 Phoenix Products are driven by passion to provide the most innovative, highest quality products to enhance the experience of riding motorcycles, ATVs, Side x Sides and more.  We create ways to custom fit a motorcycle whether you are tall or small.  If you are looking for extra ground clearance or traction on your 4 wheeled mud beast (or a durable synthetic winch rope and polyethylene roller fair lead on your winch to pull you out when you get stuck), every day our product line continues to grow.     
    Should you like to add music to enhance your ride, we offer full warranty on state of the art weatherproof stereo components on all of our innovative designs.  Yes, fully waterproof stereo set ups for your motorcycle, ATV or UTV that will have you singing at the top of your lungs, activated from radio stations, your phone via Blue Tooth or a data stick.  Stay tuned as we will be loading up our website shortly with products available to customize your ride exactly the way you want it!
    Please email dan@carlsonsports.com for questions or call 705-472-9212 and we would be glad to assist you.